Hey! Your order was delivered to your current address on time! Don't you get happy by reading this message on your phone? Well, due to the evolution of the supply chain, customer expectations of fast deliveries have become the new norm for every cargo shipping company.
Cargo moving is a routine operation, so execution is vital. If you are committed to providing customer satisfaction and excellence, you must be more careful about the most common shipping blunders. It will help you to avoid those problems that need to be explained.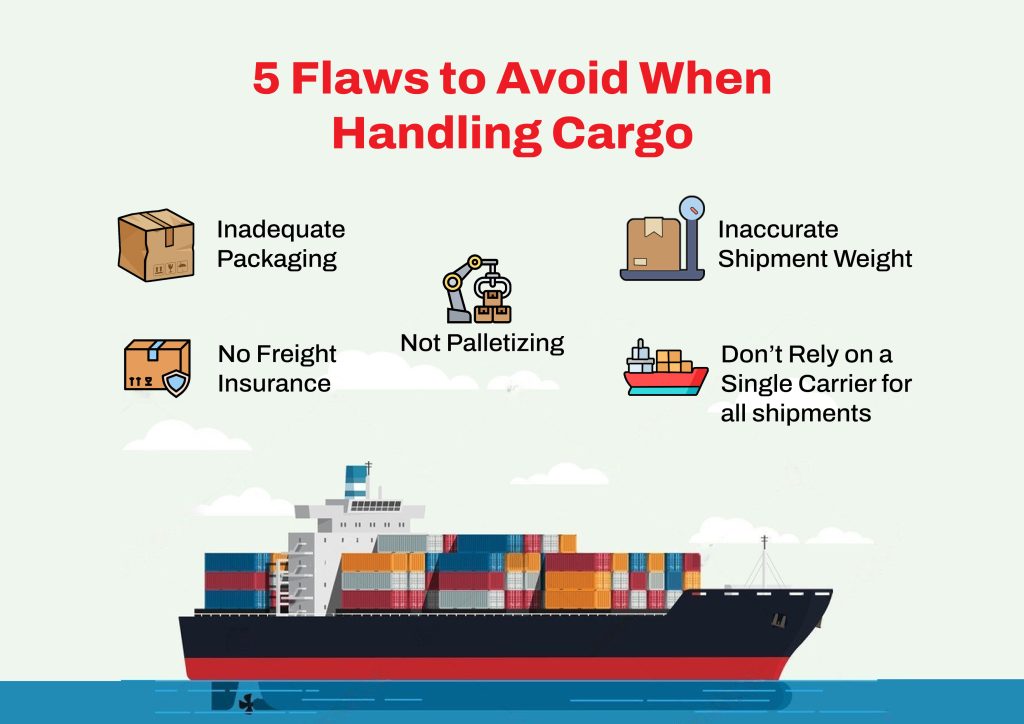 Inadequate packaging
The most common problem in cargo handling is improper packaging in shipment damage. Carriers have begun to reject numerous damages, and claims of faulty packing. Take the time to contact a packaging expert to avoid unnecessary expenditures and responsibility.
Inaccurate shipment weight
Some cargo shipping companies don't have proper equipment which leads to weight more than estimated weights. If you try to predict the weight of your cargo without using a weigh station, you will almost certainly be charged extra costs and also for incorrect freight class. So, purchasing proper equipment from the start saves money.
No freight insurance
In order to cut costs, shippers avoid doing insurance. But the reality is that without freight insurance you are relying on the people that don't want the liability for your shipment security. The frequency of continual transportation over time will lead to damage. It can be because of accidents, or natural disasters that can tend to ruin the shipment process. Comparatively insuring the cargo can save you from the replacement costs of the entire shipment.
Not palletizing
Palletizing takes a lot of time and effort, due to their size & shape. But it is far better than a faulty package that shifts around while the route gets damaged. Furthermore, most cargo shipping companies would not let you transport without a pallet. If you don't, they'll palletize your items and charge you the fee. While this is a negotiating topic, doing it yourself is significantly less expensive.
Don't Rely on a single carrier for all shipments
Some shippers rely on a single carrier for all of their shipping requirements. While it is normal to build reliable connections, depending only on one carrier to handle all of your cargo might be costly. If the carrier goes on strike or reduces the size of its facilities, you may find a lot of freight building up and no one to carry it. However, it is an appropriate business strategy to establish relationships with many carriers that gives benefit from competitive pricing and flexible operations.
Wrap Up
International freight carriers can be a complicated process and the challenges can make it hard to eliminate all the potential pitfalls with limited in-house resources. The flaws are difficult to handle, but you can leverage the process with the best cargo shipping company. We can ensure you provide world-class cargo shipping services to reach your destination efficiently, cost-effectively, and on time.
For more queries contact us!