The e-commerce landscape is burgeoning exponentially. SMEs are enjoying the newfound ease of international supply and sales that they are using to tap into global markets. The new-age consumer is now accustomed to fast and efficient international shipping.
In the obsolete veil of satisfying customers, e-commerce businesses often make shipping mistakes that can cost them a fortune. One prominent example is Spreadshirt, a global custom T-shirt company. When the enterprise investigated why its shipping costs were so high, it realized that a massive sum of $60,000 was spent by the company for failed shipping of the deliverables to invalid customer addresses.
Unfortunately, some e-commerce businesses learn about their shipping mistakes the hard way after losing time, money, and revenues. However, if you are considering international freight shipping, you can make sure that you are operating on the right track by understanding the shipping mistakes that most companies have already made.
To make things easier for you, this guide will illuminate some of the most common mistakes that online retailers have made in cross-border shipping and ways to avoid them. Dive in!
Mistake #1 Not adhering to the shipping regulations in destination countries
As a global retailer or a cross-country business, you must clearly understand the specific customer requirements of each country. When you fail to adhere to the specific shipping regulations intentionally or by mistake, it can lead to delays, confiscation, costly fines, and even legal troubles. Some countries are usually more demanding than others, depending on the type of goods that you are shipping. So pay attention to the customs regulations carefully, talk with your freight shipping company and ensure that you adhere to each of them.
Mistake #2 Mistiming the shipments
When you miscalculate the timing of your imports and exports, it can negatively impact your supply chain management and customer satisfaction. With your freight delivery company, plan the time of your shipments carefully, consider shipping lengths and reduce times relating to the outgoings and incomings. The safest way would be to account for some delays and have a backup plan in place for unexpected problems. Never overpromise, and underestimate the shipping times when it comes to shipping times.
Mistake #3 Not insuring goods
There are chances that your shipment will need insurance against loss or damage during the freight shipping. The fine print of insurance schedules and policies seldom engages reading. But, overlooking insurance details can indeed be the most costly mistake. To avoid dealing with the fallout of uninsured shipments, understand your insurance options, the type of cargo that you are shipping, what your potential insurance policies cover, and what are the special provisions in your chosen options.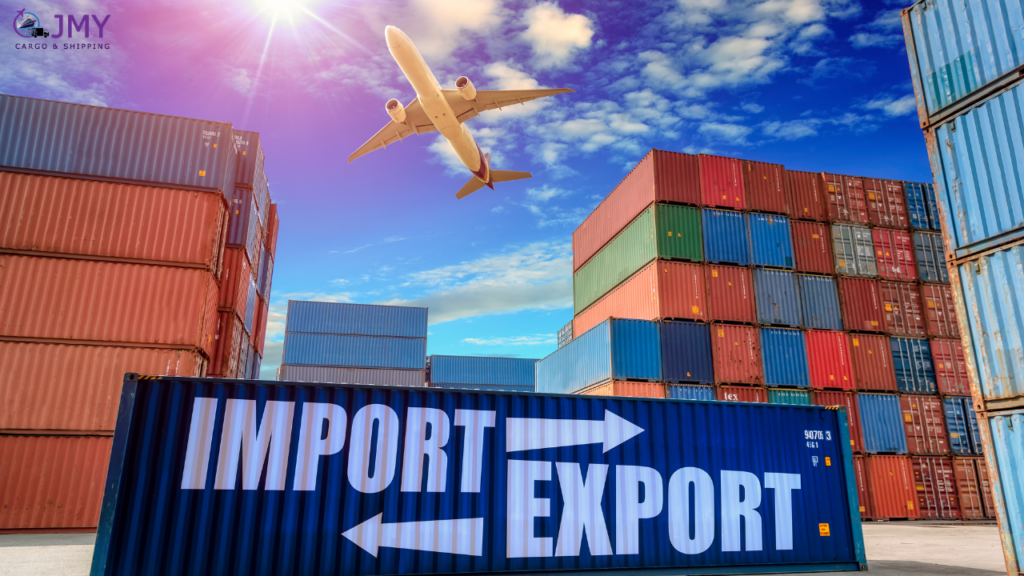 Mistake #4 Opting for cheap freight rates
Irrespective of whether you are dealing with road, air, rail, or ocean freight, negotiating rates and choosing price rates to overvalue is the worst mistake that one can make while shipping globally. The cheapest option can often lead to long-term problems and unsatisfactory service. So, whatever international freight company you decide to go with, make sure that price isn't the only decisive factor.
Mistake #5 Packing goods incorrectly
No customer likes poorly packaged items that are vulnerable to damage. Shipping your product across the globe with a freight logistics company means that all your items may fall or collide with other goods. Make sure that your packaging is shock-absorbent to reduce potential damage. The aforementioned is especially crucial if you are moving fragile goods like fine glassware.
In addition to impeccable packaging, you also need to use the right labels. Many businesses incur unexpected expenses by not printing the correct address and customer info on their shipment labels. This causes a delay in the delivery and can result in packages being returned. To prevent shipping errors, always cross-check your labels and understand the labeling requirements for different destinations.
Takeaway
When you are shipping all across the globe, correct international shipping can be your minefield. Undoubtedly mistakes are easy to make in choosing an International freight shipping company, but they can be avoided if you have the right assistance by your side. Starting from ignoring custom regulations to choosing the wrong logistics company, everything can be a mistake. All blunders can result in heavy losses for your business. So, start safely by selecting the best freight moving company.
Here, at JMY Cargo, we understand the obstacles that can come with cross-borders shipping and logistics. We are committed to helping you deliver your products with ease. So, sign up for our services now and ship anywhere across the globe without any issues.