Can we ever predict the future? Never! At max, we can guess the probable situation. However, odds and mishaps never knock on your door before coming your way. The best thing we can do for it is holding on to safe grounds. If you are using freight services to transport bulk goods, then Cargo insurance is the safe ground for you. It provides you financial protection against any loss caused due to any mishap due to external force. If you are into the export business or international trade, you should buy insurance for your cargo.
Why Do You Need Cargo Insurance?
If you are running a business, you can feel how distressing it is to cope with an unexpected loss. In case exports and imports are active parts of your business, you are dealing with risks. What if all your goods do not reach your destination? The loss incurred henceforth will be hard to put up with. The value of the goods with the prepaid freight fees can be financially draining for the owner. Cargo insurance covers damages caused by revolution, war, civil war, insurrection, and hostile acts. Yet not convincing enough? Let us discuss the advantages of cargo insurance.
Advantages of Cargo Insurance
Undeniably, most of the international cargo transport is done by water means. The vessels in which you send your stuff might not be completely safe. Above all, anyone who has been cross-country cargo transportation might understand how important it is to deliver the goods in appropriate condition. Therefore, it is prodigiously imperative to ensure that your money does not go in vain. Buying insurance for your cargo shipment makes sense in every sense to not suffer a loss. Check out the few advantages-
Protection from cash flow stoppages due to unforeseen conditions-
The loss incurred in the cargo shipment due to the damages can shake your venture. The unforeseen situation might direct your cash flow in vain. You will find yourself paying chunks of money for an infinite deal of nothing. If the dispatch of your cargo from the warehouse brings you a series of cobble wobbles, then you must buy cargo insurance and restore your peace of mind.
Efficient process of claims:
When you buy cargo insurance, the first thought that haunts you is how hectic it would be claiming the coverages. The best part about cargo insurance is that they cover all sorts of causes that can eventually cause damage to the goods. Claiming the insurance is quite easy, and there goes in no extra effort to fetch the insurance amount.
Profit generation in the worst scenario-
Profit is the driving force behind every business. If your good meet an accident, and you have insured your cargo with promising insurance, you can still make a little profit. Cargo insurance lets you earn a little profit in the worst scenario.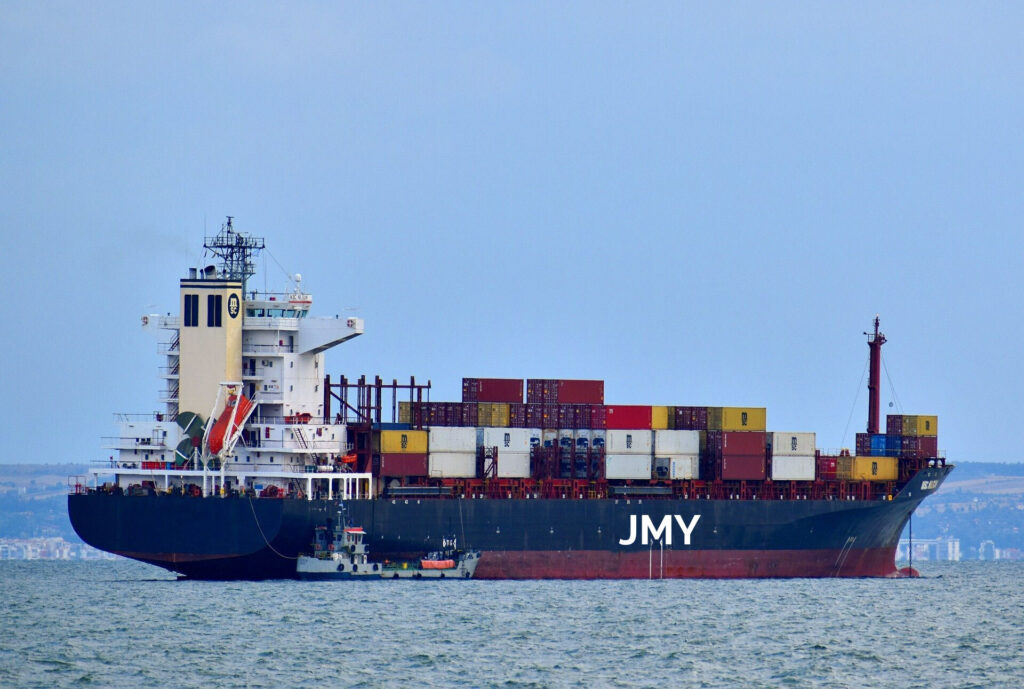 What Are The Popular Types of Cargo Insurance?
We know we got you thinking about cargo insurances. But before you decide on that part, let us dive into more information about it. There are various types of insurances that you might find. Standardizing insurance policies without the cooperation of various countries is nearly impossible. Hence, the nature of cargo insurances goes through bits and pieces of changes now and then with the changing policies in the destination country. Still, there are categories defined as per the types they are available in the market:
Land Cargo Insurance:
This insurance covers all kinds of mishaps caused for land transportation. It works for land vehicles like trucks and covers threats like theft, accidents, and other accidental events. This insurance is applicable within the boundaries of the nation. The coverages you get from the insurance also depend on the reputation of the freight moving company. Hence, settling on an acing freight shipping company is of the utmost importance.
Marine Cargo Insurance:
Marine cargo insurance operates for cargo shipping conducted by air or sea. It covers damages caused by weather contingencies, mishaps during sail or fly, accidents during loading or unloading of goods. You can find various types of marine cargo insurances in the market covering different types of damages. Your budget and other preferences can dominantly decide the nature of the consignment.
The open cover marine insurance covers all the damages caused to the cargo shipment sent to a client within a year involving both the import and the export.
Specific Voyage Marine Insurance caters to the firms who seek insurance for a particular voyage. These policies are beneficial for the firms who conduct seasonal export or import of goods.
Duty insurance covers all sorts of additional charges on the damaged goods like the custom charges.
Final Words:
Now that you have a brief idea regarding cargo insurance, we believe that you have got the vitality of cargo insurance. You just got to decide the means and buy appropriate cargo insurance, it is pretty much all. No more stress on the chances of your vessel sinking. Your wealth would not drown along with it as you have your cargo insurance life jacket to save you!