International shipping has gotten simpler over the years, and with the right information, you can send your package overseas quickly and hassle-free. Learn about what is involved in international shipping, from paperwork to customs clearance, and find out which shipping company is right for you.
Choose an International Shipping Carrier
Choosing the right shipping provider is key to success when it comes to international shipping. There are a few different options, from major carriers such USPS and FedEx to global forwarders and online portals like Shipbln. Consider factors like price, customer service and packaging services when picking your provider – this will help you make sure your package arrives securely and on time.
Pack Your Item Carefully
It's important to package your item carefully when shipping internationally – this will protect it from any potential damage during transit. Consider getting additional insurance and fragile labels, as well as other protective packaging such as bubble wrap. Make sure you include all the necessary documentation, including proforma invoices or customs paperwork depending on the location and contents of the package. This will help avoid delays at customs, ensuring your package makes it to its final destination safe and sound.
Calculate the Shipping Costs
Accurately calculating the shipping costs prior to sending your package is essential for international shipping. This may include import taxes, duties, and other fees. The cost will vary by package size, weight, and destination country. Researching the market to compare prices between carriers is important to ensure you are getting the best deal! Many companies provide an international shipping calculator to make this task easier. Once you've decided on a carrier and calculated the cost of shipping, you are one step closer to having your package arrive safely at its destination!
Generate the Necessary Documentation
Before you ship your package internationally, it is essential to acquire the proper documentation. Depending on the destination country, some shipments will require additional documentation such as a Certificate of Origin or an Export License, so it's important to do your research ahead of time. You can find information on required documents in the destination country's government website or directly contact them for more information. Additionally, check with the carrier that you are using to see if they have any international shipping requirements specific to their services. Having all of these documents readily available makes shipping your package smooth and successful!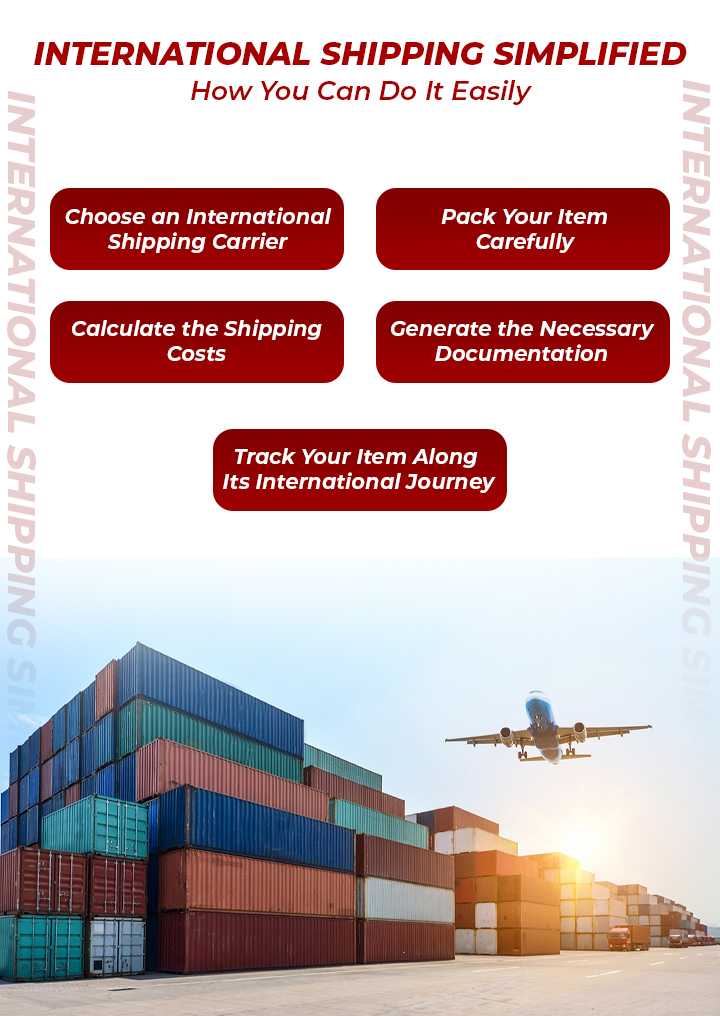 Track Your Item Along Its International Journey
International shipping is a complex task and knowing the status of your packages is just as important as correctly preparing them. Fortunately, modern technology makes it easier than ever to keep track of where exactly in the world your package is. By taking advantage of services such as USPS Track & Confirm or DHL Tracking System, you can seamlessly locate and monitor your package in its transit. Checking up frequently on your item increases the chances that it will arrive securely, so be sure to take advantage of this feature!